Gear Hut
NOW Hiring! Join the greatest team in all of Reno!
We're looking to add another Adventure Pro to our team as we change seasons and some of our crew moves on to internships and guiding this summer. ADVENTURE PRO: ~15-18 hours/week. Prodeals and #PaidToPlay Opportunities. Continuing Education Program and Rad Discounts.
$11.25/hour w/6 month raise schedule. If you're passionate about getting folks into #RecycledAdventures, enthusiastic about saving the world - one piece of used gear at a time, and have varied experience in the outdoors (backpacking, rafting, biking, etc), shoot an email to manager@gearhutreno.co with your resume and cover letter!
You'll get to join our crazy team... who you can get to know a little bit about below! Our goal is for you to feel like you're at the trail head with your favorite crew when you swing by the shop, getting the chance to talk about local parks, trails, river flow and snow conditions in Reno. This week, each member of our crew has answered some very top secret and juicy questions for you to get to know them better!
If you have any follow up questions stop by Gear Hut and ask away, we're always down for a chat, or email us if you'd like to join the team!
Question 1: How DO YOU identify as an adventurer?!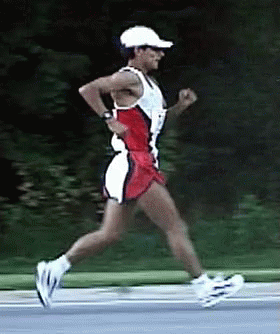 Leah: "Due to continued hand injuries over the past couple years, I am currently a 'speed hiker' because I will never be a trail runner! But outside of injuries, I'm an expert outdoor snacker."
Rusty: "I don't, I like a little of everything and can get into everything - but prefer activities that keep me out all day. I mostly like the planning process behind big long days!"
Question 2: What is your FIRST memory as an outdoor adventurer?!
Timmy: "Catching fireflies in Ohio at a very early age - I would visit family for months at a time, so I had lots of bug-catching practice!"
Kelly: "Making mud pies as a little kid! I was a chef!"
Question 3: What is your favorite trail in Reno?!
Sarah: "Rancho San Rafael is a great place to hike, bike and hang out- it's easily accessible during all seasons of the year!"
Marina: "Hunter Creek Trailhead in the Spring. You experience all seasons trekking through the desert brush, thick mud, and snow when you reach the top part of the hike!"
Question 4: What is the BEST SNACK for the trail?!
Winnie (the toddler team mascot): "Peanut butter cheese crackers!! - Don't knock it till you try it!"


If you're interested in joining the team, shoot a cover letter and resume over to MANGER@Gearhutreno.com!




Staff Interviews written by Marina Bucini, Exploration Optimizer, She/Her
Marina is a professional sunset watcher, who can appreciate a good dog park, and has a strong passion for exploring new states and trails to hike!